Mending Hearts' Continuum of Care Includes an Evidence-Based Curriculum that Builds a
 "Recovery-Oriented System of Care" for the Women in our Programs
Our Programs include:
Social Setting Detox and Residential Rehabilitation – This program provides integrated co-occurring disorder treatment with the focus on stabilization. It integrates cognitive and behavioral changes and addresses health issues.
Licensed Medically Monitored Residential Detoxification Treatment – Long-term drug use with co-occurring disorders requiring medical management.

Medication Assisted Treatment (MAT) – Mending Hearts specializes in person-centered, evidence-based MAT treatment plan with recovery support
and case management services for addiction and Mental Health issues. Mending Hearts has a dedicated staff of treatment professionals with innovative
strategies for long-term sustainable recovery.
Intensive Outpatient Treatment Program (IOP) – This program focuses on the individual needs of clients by involvement in the following therapeutic processes: individual and group therapy, family seminar, addiction/co-occurring education lectures, experiential and skill building groups, Seeking Safety and Self-Help Programs' involvement.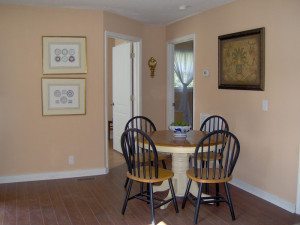 Peer Support Community with Transitional Housing – This program provides a safe and secure living environment where every resident is a role model for the residents entering the program after them.
Phase 1:  Residents entering the program are introduced to a culture of accountability for themselves and their peers. Groups and classes consist of : self-care, trauma/seeking safety, self-esteem, GED/computer/resume classes, campus NA/AA meetings, financial planning, criminal thinking group and re-entry program.
Phase 2:  Residents at this level begin implementing the life skills taught in Phase 1. Continued education and recovery support is provided through group support and relapse prevention strategies, all while residents are working, saving money and repairing/building relationships with their children an family.
Moms with Kids – This program allows mothers to continue to receive recovery support services while parenting her children with affordable housing in a recovery community environment.  Eligibility requirements are completion of IOP and a minimum of six months clean time.
Independent Living: Women have successfully completed their recovery program and now live independently off campus.  The women are employed, go to 12 step meetings, meet with their sponsors, have minimal curfews and continue to rebuild relationships with family and friends.
Mending Hearts' capacity is 105 beds for women seeking recovery and we maintain a waiting list for available spaces. Our goal is to end the cycle of addiction and to develop responsibility, work ethics and self-esteem along with a strong and lasting support system for the women we serve.
Click here to apply for admission
---
The Exit Plan – Freedom Preparation GuideA curriculum developed for those individuals preparing to transition from incarceration back into society.
There is also a Facilitator's Manual to accompany the participant manual.
Interested in learning more about The Exit Plan?
Call 615.385.1696 x-7003
---
---