ANNUAL GIVING PROGRAM
"Friends of Mending Hearts"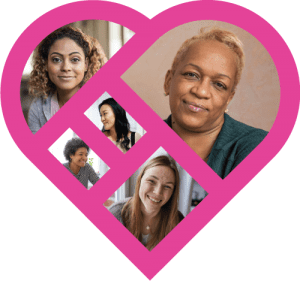 We are happy to announce that now you can lend your support in an easier and more convenient way by joining our Friends of Mending Hearts monthly giving program. Monthly recurring credit card contributions is secure and convenient. Your credit card statement will clearly show how you have given as well as an email generated receipt. You may change your pledge or stop the program at any time.
Why are we asking for month to month gifts? Monthly giving provides Mending Hearts with a consistent revenue stream with ongoing support that is more convenient for you and more cost-effective for us. The program will also help us reduce the need for mail or paper ultimately saving trees and creating sustainable options that enables Mending Hearts to operate more strategically with our resources. Your monthly pledge is one of the best ways to provide the essential tools necessary for overcoming addiction. By partnering with us in this effort, you will be supporting and empowering the organization to do the important work of reclaiming more lives.
---
Friends of Mending Hearts Giving Levels Are:
g Basics of Life: For just $10 per month (33¢ a day)
You can provide life's basic need for food for the women in our recovery program.
g Journey to Wholeness: For just $25 per month (83¢ a day)
You can provide hygiene items & bus passes for the women in our program.
g Restoring Women: For just $50 per month (1.67¢ a day)
You can provide support for our single mom's  in our Moms' with Kids program.
g Second Chances: For just $100 per month (3.33¢ a day)
You can provide scholarships to indigent women in the program who have no insurance or ability to pay.
g Journey to Freedom: For just $250 per month (8.33¢ a day)
You can provide assistance toward housing for two women in our recovery program and vital records so they can access employment and food stamps.
1. One Time Donations
---
---
2.Recurring Donations
---
---